Katie Bulmer has successfully made the transition from studio instructor to owning a very successful fitness business.
Katie is Sunderland's leading personal trainer and the UK's 'go to girl' helping REALLY busy women get their bodies back, specialising in fat loss and pre and post natal training. Katie is in Read more
This is an exclusive interview with IFS Personal Trainer of The Year Charlotte Ord
Charlotte earned her honours degree in Psychology & Sociology at the University of Surrey and is a certified personal trainer, strength and conditioning coach and advanced kettlebell trainer.  She was named Personal Trainer of Read more
This is a very informative interivew with Fitness Academy Member and Hypnotherapist Anita Wright.  Anita has over 8 years experience in health and fitness and is passionate about this.
Her company Aspire Train is part of a wellbeing collective and she has a wealth of experience and expertise in holistic Read more
Welcome to WordPress. This is your first post. Edit or delete it, then start blogging!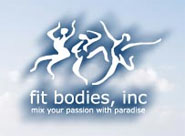 So how do you fancy teaching in a 5 star resort in the Bahamas, Cuba, Brazil or the Caribbean? Well US Fitness Presenter Suzelle Snowden can make that happen!
In this interview, Suzelle explains how she created her business http://www.fitbodiesinc.com and how she now provides fitness professionals to 4 and Read more