Interview with Suzelle Snowden. Teaching in a 5 Star Resort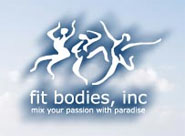 So how do you fancy teaching in a 5 star resort in the Bahamas, Cuba, Brazil or the Caribbean? Well US Fitness Presenter Suzelle Snowden can make that happen!
In this interview, Suzelle explains how she created her business http://www.fitbodiesinc.com and how she now provides fitness professionals to 4 and 5 star resorts. She will also explain how you can be one of these pros AND take your partner and up to 2 children under 12 to this resort for less than $500!!
This is a very entertaining interview and if you want to find out more then click the link below. You really do not want to miss this!! 
To book your place or to find out more please check out http://www.fitbodiesinc.com